COVID-19 Resources and Assistance
In York County, 32% of households are 
ALICE (Asset Limited, Income Constrained, Employed)
: People who are working hard, but living paycheck to paycheck and struggling to make ends meet. As the COVID-19 outbreak continues to evolve, 
United Way of York County remains committed to serving our
neighbors who are especially vulnerable in times of uncertainty.
Please check back with this page as we continue to add resources for you and your family in these challenging times.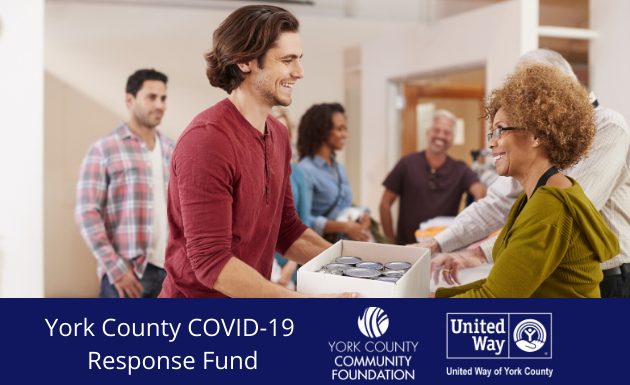 York County COVID-19 Response Fund
In challenging times like these, collaboration, generosity and community are most needed. That's why United Way of York County, in partnership with York County Community Foundation (YCCF) and other philanthropic partners, established the York County COVID-19 Response Fund in March 2020.
In times of need, York Countians step up to support each other.
 Generous c
ontributions from individuals, corporate partners, and philanthropic 
foundations have helped to raise critical support for vital services that are crucial to healthy 
communities.
Over the past year, your support of the COVID-19 Response Fund has helped:
93,000+ households receive emergency food assistance, with 11 nonprofit partners distributing more than 5.4 million pounds of food

683 families receive rental assistance to prevent evictions

65 overflow beds to be added at Code Blue Emergency Shelters for people experiencing homelessness in cold weather

4 York County child care centers expand school-aged child care capacity for students participating in virtual learning, enabling their parents to return to work
CLICK HERE
to learn more about Response Fund outcomes and view a list of donors.
Grants awarded from York County COVID-19 Response Fund
The York County COVID-19 Response Fund has raised and granted more than $1,195,000 to nonprofits in York County,
 providing critical resources for these organizations as they support our most vulnerable neighbors in immediate, mid-term, and long-term needs for food, housing and emergency shelter, and child care
. 
Your gifts ensure our neighbors are fed and can remain in their homes. Local nonprofit organizations receiving support are:
CASA

Catholic Harvest Food Pantry

Central Pennsylvania Food Bank

Children's Aid Society

Child Care Consultants, Inc.

Community Progress Council

Community REACH, Inc.

Hanover Area YMCA

House of Reconciliation Recovery

Mason Dixon Community Services

New Hope Ministries

Northeast Neighborhood Association

PA 211

The Salvation Army of York, PA

Tenfold (Formerly Tabor Community Services and Lancaster Housing Opportunity Program)

YMCA of York and York County

YMCA of York and York County Southern Community Services

York Benevolent Association

York County Food Bank

York Jewish Community Center

YWCA York
Read more about each round of grants in our recent press releases:
Sept. 21, 2021 — COVID-19 Response Fund awards final grant, to create York Rental Stability Network (Read here)
July 14, 2021 — COVID-19 Response Fund awards grant to address childcare staffing crisis (Read here)
Dec. 17 — COVID-19 Response Fund adds school-age child care to funding priorities (Read here)
Nov. 24 — Response Fund awards grant to open Code Blue emergency homeless shelter (Read here)
Sept. 22 — COVID-19 Response Fund continues to support organizations (Read here)
Aug. 3 — Grants from COVID-19 Fund help leverage critical federal CARES rent relief (Read in English or Spanish)
June 23 — Response Fund awards a second round of grants in food, housing (Read here)
May 11 — Grants from COVID-19 Response Fund keep families in their homes (Read here)
April 22 — $186,000 invested in York County nonprofits providing food (Read here)
March 27, 2020 — York County COVID-19 Response Fund launched (Read here)
---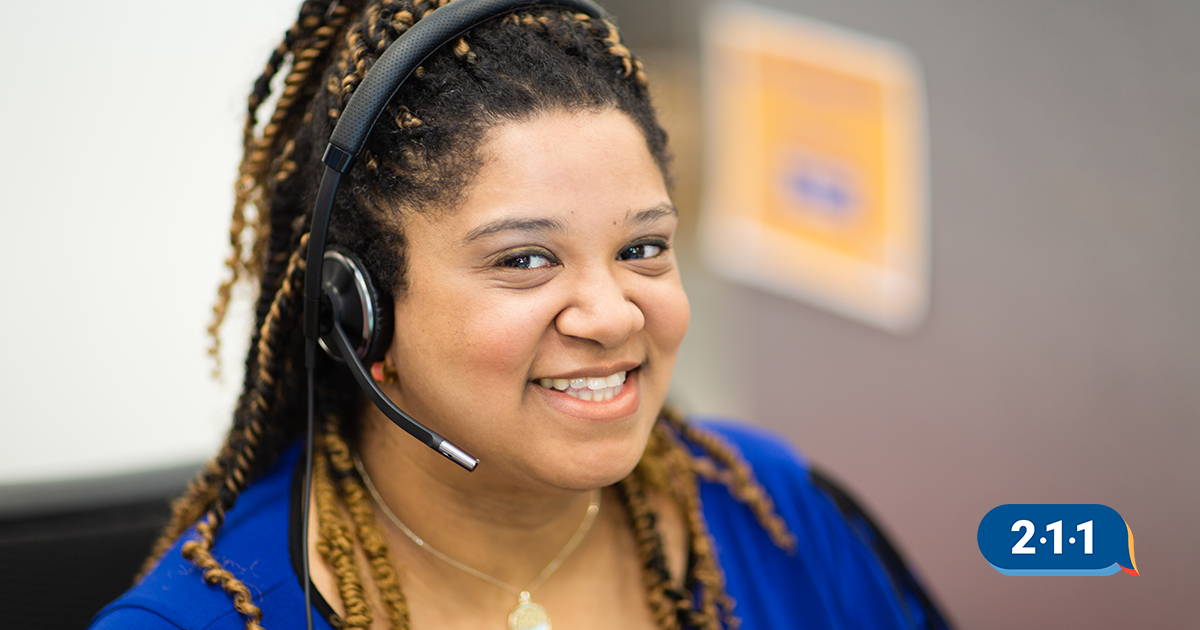 Connect to 211
The
health and human services helpline
211
 is a powerful resource to be shared with individuals who may need additional resources for childcare, food, housing and other needs in this challenging time. Anyone can dial 211 or text your zip code to #898-211 to talk with a resource specialist for free.
Community Resources
Our utmost priority is ensuring the safety of all of our community members. With that in mind, there are several resources to consider for updated information as we learn more about COVID-19 and its impact on public health:
The York County Economic Alliance has also created PreparedYork.com, which includes information about reduced-cost meals for students in their communities (Under Childcare & Schools).
As a longstanding partner with organized labor, United Way and 211 have also put together resources specifically for union members.
Families looking for educational resources can download log books for our Reading Challenges and work toward your reading goals!
How to Help: Volunteer Opportunities
Although many nonprofit organizations have paused their volunteer opportunities due to the Pa. Department of Health's recommendations on social distancing, you can still help support urgent community needs created by the Coronavirus outbreak. If you are healthy and able, get connected!
Browse a full list of remote and virtual volunteer ideas compiled by United Way of York County's Volunteer Center.
You can also connect with specific nonprofit organizations in York County, or search for volunteer opportunities through PA 211. Please be sure to reach out first to the organization; many organizations cannot take walk-up volunteers or have adjusted their volunteer guidelines in light of social distancing recommendations. Call first!
Serving Our Community
For the protection of our staff and volunteers, and for the health of our community members, United Way of York County staff have moved to remote operations. 
We will continue to monitor the situation, and resume on-site operations as circumstances allow. 
Any meetings currently scheduled in our office or in the Community Room through this time period will either be rescheduled or held via alternative methods.

Staff will be accessible via email and will check voicemails regularly. 

A full staff contact list

 can be found on our website.
Your support matters in times like these. No matter where we are working, United Way of York County remains committed to serving our community.